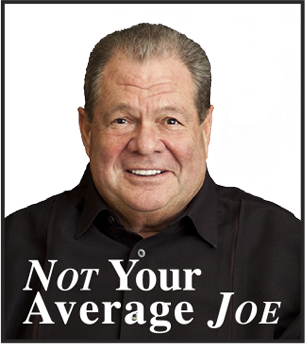 2015 Year in Review - Real estate sales volume in 2015 increased almost 13% to $763,590,381. A total of 1,176 properties sold in a variety of categories. 587 condominiums sold at a median price of $400,000. 392 homes sold at a median price of almost $700,000. 179 home sites (lots) sold at a median price of $315,000. 18 commercial properties and docks also sold in 2015.
The average time on the market for the most popular condos and homes was 5 - 6 months and vacant land is selling in an average of 8 - 9 months. The listing to selling price ratio is almost 95% on condos and homes and 92% on lots. So where are we? Most experts would say we are in a sellers' market but there are specific sub-markets that would favor buyers (see chart).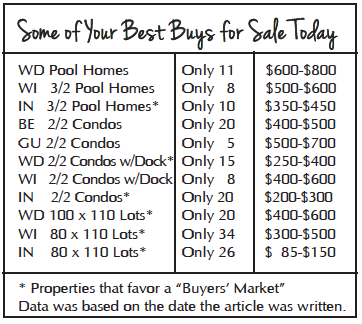 Marco Island is a unique resort community with several different types of real estate to purchase. Prices, as well as supply and demand, will rise & fall for a number of reasons making it difficult to predict what will happen. Supply and demand is the most important element in determining what kind of market we are in. A buyers' market occurs when supply exceeds demand. Marco Islands' supply of condos, homes and lots is rapidly diminishing, while at the same time the demand is increasing.
The three most popular types of real estate that people purchase on Marco Island are: condos, homes and vacant lots. Each one of these categories have 3 - 4 sub-categories or "markets" as we like to call them. Our beach front condos (BE) always lead the way in sales and appreciation, followed by our Gulf front condos (GU), canal condos (WD, WI), and inland condos (IN) respectively.
When we analyze the various single-family home markets appreciation and demand, the water-direct (WD) access homes always lead the way followed by the water in-direct (WI) homes and then the inland (IN) homes. The vacant land appreciation follows the same sequence as the home market. The following chart will show beginning price points and availability of resale properties on Marco Island today in 2016.
Booming Growth - A record number of 113 new construction single family home permits were pulled in 2015. There are 6,830 homes already built and since there are only 1,300 vacant lots left to build on, we are rapidly approaching build-out! We are seeing more older homes being bulldozed and model homes, spec homes and custom homes being built.
The Marco Island Marriott is spending $270 million remodeling, modernizing, and expanding their hotel and convention facilities. When all is said and done, they will have over 800 rooms and over 100,000 square feet of meeting space. It will soon be classified as the only J.W. Marriott in the continental U.S. that is on the water.
If that's not enough, follow Collier Boulevard, a quarter of a mile south to Winterberry Drive and notice the Marriott's luxury Crystal Shores" timeshare complex expansion underway. Two additional guest-suite buildings along with restaurants, pools, a two-story parking facility and a permanent entrance for pedestrians to access the beach will be added. This new complex will have a total of 276 units when completed by January 2017. Plans for a new traffic light at the corner are already on the drawing board which will make 7 traffic lights on Collier Boulevard alone. I remember when there was just 1 traffic light at the corner of North Collier Boulevard and Bald Eagle Drive. That was 33 years ago when I started selling Marco Island real estate.
Another major construction site at the North end of Bald Eagle is the 15 million dollar expansion and renovation of the Rose Marina, making the landmark a "state of the art" facility.
All of this new construction is a tremendous boost to our local economy and speaks volumes about the quality of the market and the faith of investors in the long-term prospects of real estate. I believe Marco Island's recent acceleration into global, 5 star status was ignited by TripAdvisor's recognizing it in 2014 as the #1 island in the United states and #4 island in the entire world. It was quoted that we are "The Jewel of Florida's Ten Thousand Islands" and "The Diamond in the Everglades." I have always known that we were number one and I have been writing about the splendors of our jewel for over 20 years.
Additional Facts & Growth Stories
• Marco Island was recently rated as the safest place in the state of Florida to live.
• Naples/Marco Island topped the list of metropolitan areas in the U.S. that are expected to see the most economic growth next year. Our economy will grow 4.9% in 2016. *IHS Global Insight
• The population growth in our surrounding areas is projected to explode. Collier County estimates an additional 20,000 people will move into the 951 corridor (North and South Collier Boulevard) over the next 10 years.
• The widening of the intersection of Collier Boulevard and U.S. 41 is completed and a future overpass is planned to accommodate our explosive growth!
• Tamiami Crossing Shopping Center seems like it magically appeared at its southeastern corner. Six large stores in almost 120,000 sq. ft. of retail space are planned to include: Stein Mart, UltaBeauty, PetSmart, Ross Dress for Less, Marshalls and a Michaels Arts and Crafts. Four additional (one acre) out parcels are also planned.
Stay Tuned - Census: Florida gained 365,000 residents from

July 2014 to July 2015 (1,000 per day) with the bulk of our increase coming from migration rather than natural increase. Consequently, Florida had the second biggest population gain of any state in the nation, even more than California. Our state is the third state after California and Texas to exceed 20 million, with 20.2 million Floridians!
I hope you are seeing this picture, we are on the threshold of greatness. Your window of opportunity for the "best buys" in all categories is shrinking fast. If you plan on making our area your future home, now is the time! There is something for everybody in all price ranges.
With my 33 years of local real estate experience, I will help you make the wisest decision based on facts so that you can capitalize on these present and future values. We are specialists in Marco Island real estate and its surrounding communities. Feel free to call or text me any time (239) 592-3000.
Written January, 20th 2016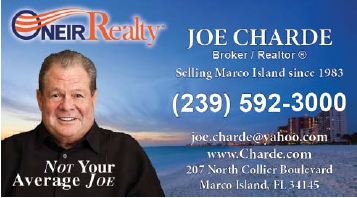 If you would like to connect to us, visit our website at Charde.com or like our Facebook page by going to Facebook.com/ChardeGroup