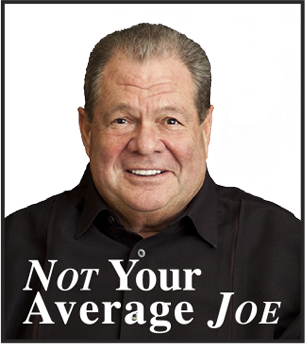 Marco Island was named #1 Island in the United States by the world's largest travel site, TripAdvisor, in their 2014 Travelers' Choice Awards. We beat out two Hawaiian Islands! The site calls Marco Island "the Jewel of Florida's Ten Thousand Islands" and also ranked Marco Island #4 in the world's best islands.
This is HUGE! These ratings were votes from our tourists who have visited our "Diamond" in the Everglades over the last year. TripAdvisor states it is the world's largest social travel network with over 100 million travelers having used it. Travelers like you contributed their candid reviews and opinions to this site and one random survey stated that 98% of the participants found TripAdvisor reviews accurately reflected their experience.
These designations are giving our Island worldwide attention and fame! TripAdvisor Travelers' Choice Awards are based on the reviews and opinions of millions of TripAdvisor travelers. One of their polls on their site stated that 72% of U.S. respondents plan on visiting an island in 2014. According to its website, TripAdvisor claims to be "the most popular and largest travel community in the world" with more than 32 million members and over 100 million reviews and opinions.
Last year Marco was featured by CNN travel as being one of the "10 places that can change your child's life!" The editor in Chief of National Geographic's Travel Magazine, Keith Bellows, wrote about our paradise at the edge of the Everglades. In his book he mentioned that "you can introduce them to spectacular nature and wildlife and marine biology by searching for dolphins." He says, "there is a kids' way of seeing the world, when you get them to slow down and experience a place from their perspective, its magic."
I have always known that we were No. 1 and have been writing about the splendors of our Jewel for over 20 years. I agree with our local world traveler Dave Pattison who said it best: "I can unabashedly proclaim Marco Island as the premier place to visit or live for lifestyle and enjoyment. It combines pleasure with value and activity with relaxation. Go Marco!"
Why Marco Island is your best investment:
• Marco Island and Naples was recently ranked #7 as America's happiest & healthiest cities.
• Marco/Naples was ranked 6th among the nation's small metropolitan areas for homeownership.
• Standard and Poors reported that South Florida home prices rose 16.5% between since January 2013.
• A local market monitor, "The Cary" research firm, forecasts that prices in Naples and Marco Island are projected to increase 20% by first quarter 2015. That's more than two times the national average (8.7%.) It continues with additional projections of 15% in 2016 and another 12% in 2017.

Growth is Inevitable!
The population growth for our surrounding area is projected to explode over the next 10 years. Collier County estimates an additional 20,000 people will move into the 951 corridor (North and South Collier Boulevard) during that time. Road construction at our 951/41 (turn to Naples) intersection has begun. This intersection is being widened to handle the projected increase. The present two lanes south/east of CVS are being widened to six and four lanes south to 6L farms and Royal Palm Golf Estates. An overpass is planned for the future, similar to the one the county constructed over Airport Road and Golden Gate Parkway. New merchants and restaurants are appearing: Outback Steakhouse, Culvers, Fresh Market, Chase Bank & Dunkin Donuts.
Boomer Buzz –"Deja Vu"
The well heeled Boomers are coming back in a very big way! Our local real estate market is history repeating itself. Unlike the appreciation cycle of 2003 & 2004, this time 60%-70% of the buyers are paying cash – making this cycle much more stable. As buyers are scrambling to purchase the last good buys, our 2014 selling season is becoming a riptide and a solid sellers' market is in view. So, buyers beware: time is running out and we will soon be saying "goodbye to the good buys." We are entering a period where there will be a low supply of properties to purchase on Marco, while at the same time, the demand is rising. This scenario always means price increases.
The 80 million baby boomers are a sleeping giant. Many believe that since one sixth of all Americans retiring come to Florida – this tidal wave of retirees will continue to at least 2029. One statistic reports that the Boomers' average annual purchasing power is a staggering $3.4 trillion dollars. This generation will continue their accumulation of wealth since they will be inheriting from their parents – the seniors (69 million strong.) The Canadians represent 36% of all Florida foreign buyers. Other foreign national Boomers from the United Kingdom, Ireland, Germany and France are major contributors to our exploding real estate markets.
So What About You?
I hope you are seeing this picture. Marco is rapidly approaching build-out. Your window of opportunity for the best buys in all property categories is shrinking rapidly. The Island is having a remarkable recovery. The consumer confidence for Real Estate purchases in our area is consistently very positive. If you plan on making our area your future home and lifestyle, don't wait, now is the time!
Call me on my cell phone (239) 592-3000. Or stop by our main office located at 207 North Collier Boulevard – just one block North of Residents' Beach and San Marco Road. I will help you make the wisest decision based on facts, so you can capitalize on these present and future values.
Joe Charde