Modern Marco Island Turns 50!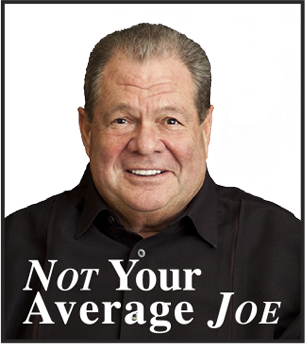 Our Unique History
Marco Island is very historic. The Calusa Indians chose Marco Island as one of their "Kingdoms" and settled here hundreds of years ago. The oldest artifact ever found in the continental United States was found during an 1896 Cushing Archeological dig in Old Marco. The Key Marco Cat made our Island famous over a hundred years ago.
In 1927, The Collier family purchased the Island and tried to develop and sell lots. The Great Depression put an end to their efforts. The state of Florida also offered to purchase Marco Island for $1 Million dollars and their plan was to turn it into a nature preserve, but the deal never transpired.
In 1962, Frank Mackle of the Deltona Corporation was invited but the Collier Family to view Marco Island and consider developing it. The Mackle's couldn't believe what they saw and fell in love with our jewel of an Island from the very beginning. The Collier & Mackle Family agreed to move forward and created the "Marco Island Development Corporation" (MIDC). The two families created a 50/50 joint venture and the actual purchase price was established at $7 Million. The unique agreement Deltona bought into was the "Deal of the Century" since Deltona didn't use any of its own money!
To learn more about Marco Island's unique history, you must read, "The Last Paradise, The Building of Marco Island" by local author Douglas Waitley. It can be purchased at either Sunshine Booksellers, the Marco Island Eagle, or my main office located at 207 North Collier Boulevard (just 2 blocks North of Residents' Beach). This book is a mandatory read for all of my sales agents and is highly recommended if you are purchasing property here.
Marco Island turns 50!
On January 31st, 1965, 25,000 people flocked to Marco Island for its Grand Opening. Prices of homes ranged from $14,900 for a small inland home to $41,500 for a large waterfront home (with financing). The sales center was centralized where our present day City Hall, Police & Fire Department are located. 10 inland Model Homes were just a few blocks away on Tahiti Road. The more expensive Waterfront Model Homes were locoed on Chestnut street near the Yacht Club. The Emerald Beach Condominium was Marco Islands first Beachfront high rise condo with 7 stories soaring high over the pristine white crescent shape beach.
Fast Forward to Present Day 2014 / 2015
November 1st, 2014, our locale author, Michael Coleman, will be releasing a compelling 110 page editorial and photographic narrative called "Marco Island, Florida's Gulf Playground." This new book chronicles the transformation of Marco Island from an alligator swamp to America's No. 1 Island travel destination.
"It's almost impossible to fathom all that has occurred here over the years given its small geographic size and remote location," says Coleman. "Yet its conversion from sacred Indian ground and backwater trending post to the posh resort community it is today is nothing short of miraculous."
From curses, a kidnapping and buried gold treasure to sun drenched beaches, savvy global marketing and million dollar mansions on perfectly carved man-mad canals, the book reads more like a novel as opposed to the fact-based account portrayed by that author. The book's Forward was written by a 95 year old island architect / icon Herbert Rosser Savage. "There's more to Marco Island than meets the eye… much more," writes Savage. "Coleman and his editorial team chronicle life here like it has never been chronicled before." Eight of the Island's top authors, writers and photographers, - Elizabeth "Betsy" Perdichizzi, Don Farmer, and Chris Curle, Tom Williams, Marion Nicolay, Quentin Roux, Joel Gewirtz and Barry Howe - collaborated with Coleman on the two-year project.
Marco Island, Florida's Gulf Playground retails for $25 and will be available for purchase via the book's website - www.marcoislandbook.com and at select retail locations. The author, Michael Coleman, can be reached at marcohistory@hotmail.com.
Coleman partnered with the Marco Island Area Chamber of Commerce 20 years ago to publish Marco Island, Culture & History. That effort was in celebration of the modern era's 30th birthday in 1995.
Marco Island was named the #1 island in the United States by the world's largest travel site, TripAdvisor in 2014. The site calls Marco Island "the Jewel of Florida's Ten Thousand Islands" and also ranked Marco # 4 in the entire world. This is HUGE! These ratings were votes from our tourists who have visited our "Diamond" in the Everglades over the last year. In 2013, Marco was featured by CNN travel as being one of the "10 places that can change your child's life!" In August 2014 HGTV featured Marco Island in an episode of their show "Vacation House for Free", episode titled Marco Beach Getaway. The editor in chief of National Geographic's Travel Magazine, Keith Bellows wrote about our paradise at the edge of the Everglades. In his book he mentioned that "you can introduce them to spectacular mature and wildlife and marine biology by searching for dolphins." These designations are giving our Island worldwide attention and fame! I have always knew that we were No. 1 and have been writing about the splendors of our "Jewel" for over 20 years. But the "cat" is out of the bag and so is our Key Marco Cat. It is one of the most remarkable and oldest discoveries in North American archaeology. Marco Island's fame and stellar reputation are exploding in the real estate market.
The population growth for our surrounding area is projected to explode over the next 10 years. Collier County estimates an additional 20,000 people will move into the 951 corridor (North and South Collier Blvd.). At the intersection at Collier Blvd and U.S. 41, Collier County has already started the process of widening the intersection and adding an overpass to accommodate this projected increase. With the growing population, new merchants and restaurants are moving into the area. Outback Steakhouse, Culver's, Fresh Market, Chase Bank and Dunkin Donuts, just to name a few. 2014 has been a tide of change and one of our busiest years since the boom years of 2003-2006. However, in 2014, 60-70% of buyers are paying cash - making this appreciation cycle much more stable. Buyers are scrambling to purchase the last good buys, our 2104 selling season is becoming a riptide and a solid seller's market. So, buyers beware, time is running out and we will soon be saying "goodbye to the good buys!"
Demand has continued strong throughout the summer as days on the market fell by more than half. A substantial decrease in distress sales (short sales and foreclosures) has dropped drastically, contributing to a high demand in other properties.
FAR (Florida Association of Realtors) chief economist reported that out of 20 metro areas tracked, Naples-Marco Island was second in terms of price increases for single-family homes and third for condo price growth. Overall median prices were still below peak prices during the boom by 38%.
The Federal Reserve intends to keep interest rates low for a considerable amount of time. Yeller stated that the economy should accelerate and produce above-trend growth.
Credit is easing; households are repaying debts.
The job market is strengthening.
Home prices are rising; stock prices continue to go up and the global economy is improving.
The Consumer Board recently reported that consumer confidence increased for the fourth consecutive month and reached its highest level since October 2007.
​Why Marco Island is Your best Investment?
A local market monitor, "The Cary" research firm accurately forecasted double digit price increases over the last 9 months and projected continued increases through 2015. Projections of 15% have been made for 2016, and another 12% for 2017.
Realty Trac reported that Southwest Florida (the nation's leading source for comprehensive housing data) recently released a special report on the best beach town housing markets based on home values, weather, air quality and crime rates. Four of the top 20 cities were in Florida – Naples was No. 2 and Marco Island was No. 5. Daren Blomquist, V.P. at Realty Trac recently said…."Buying near the beach is one of the best ways to ensure a property will appreciate in value. Whether buying for retirement, a vacation home or a primary residence, homes located in quality beach towns benefit from virtually unlimited demand and a limited supply of land to build on.
Florida Travel & Life Magazine recently showcased Marco Island as a "Secret Getaway".
A U.S. News & World Report travel article on "7 hotel traditions that add spunk to your stay," recognized Marco Island's Marco Beach Ocean Resort. The hotel caters to its family visitors with the Turtle Foundation tradition. Each turndown service features a story of the turtle's annual nesting event, tips to keep the creatures safe and a turtle themed keepsake for the kids.
I hope you are seeing this picture. Marco Island is rapidly approaching build-out. We are on the threshold of greatness. Your window of opportunity for the "best buys" in all property categories is shrinking fast. The fever is back! The island is having a remarkable recovery. The consumer confidence for Real Estate purchases in our areas is consistently growing. Don't sit on the sidelines and pass up on this golden opportunity. If you plan on making our area your future home and lifestyle, now is the time!
Just as you likely have one doctor, one dentist, one accountant, one lawyer, you also only need one Realtor! We are specialists in Marco Island Real Estate and surrounding communities. Feel free to call me direct on my cell phone (239) 592-3000. Or stop by our main office located at 207 North Collier Boulevard. Ask for Joe Charde, "The Guru" of Marco Island. I will help you make the wisest decision based on facts, so you can capitalize on these present and future values. The best is yet to come!
Joe Charde 10/1/14
Cell Phone: (239) 592-3000
Email: joe.charde@yahoo.com
Stop by our main office at 207 North Collier Boulevard and ask for Joe Charde, "The Guru of Marco Island".