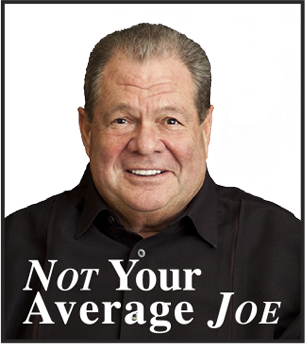 Sizzle - This year has been without a doubt a seller's market. The summer has been "sizzling" temperature wise as well as market activity. The availability of quality properties is shrinking, as the inventory is not being replenished with similar new listings. Buyers who are looking for that gem are required to make quick decisions. Statistically, 60% - 70% of all real estate sales are "cash" which means no financing and no contingencies. We have seen a gradual up-tick of the List-to-Sell ratio, which indicates that Sellers are not willing to accept much less than 3%-5% off their asking price. The number of days on market is coming down progressively as anxious buyers gobble up available listings.
Value - Marco Island continues to be at least 30% more affordable than similar properties in the Naples area. Waterfront homes can be as much as 50% more affordable. With the rapid addition of amenities at the Collier Boulevard and 41 intersection, Marco Island is not going to be far-removed from new shopping and dining facilities. All of this will add value to our Island and make our community more desirable.
We are seeing more and more model homes, spec homes and custom builds going up all over the Island. This is a tremendous boost to our economy and speaks volumes about the quality of the market and the faith of investors in the long-term prospects of real estate. At last count, there were only 35 vacant lots on Marco Island priced at or below $150,000. This data reinforces the demand being exerted on the market place. Homes that are located on the higher demand lots are being torn down and rebuilt with larger and higher quality homes. This is in part because of the completion of the replacement of our dated septic tanks by a central sewer system throughout the Island. The total volume of properties sold through Marco MLS during the first six months of this year was up 13.38% over the same period in 2014. This increase is reflected by the increase of 12.43% in the average price of a property sold.
Real Estate Boom - This past summer reminds me of the summer of 2003 which was the beginning of our last real estate boom. Inventories are dwindling in all categories and the strong demand is pushing prices higher. Short sales and foreclosures are the exception today, not the rule.
You might ask, "Where are all these buyers coming from?" Some of the following points are contributing to the continued increase of the amount of qualified buyers that are purchasing in our area:
1) The boomerang buyers are back. This group of buyers lost their condos and homes to short sales and foreclosures during the bubble years. Many are back working and have improved their credit and are looking to buy again. The demand is so strong that developers can't build them fast enough. The under $300,000 price range is experiencing the highest volume of buyers and the highest percentage increase in price.
2) Low interest rates along with the concern of an increase next year is also motivating buyers.
3) There is a severe shortage of annual rental properties and the rental rates have skyrocketed fueling more people to buy versus rent.
4) The affluent boomer buyers are migrating here with their families. They are leaving the high tax north-east and mid-west states and coming to Florida since we have no income tax, no inheritance tax, more affordable properties and a much more desired year round climate and lifestyle.
What Bubble? - It is no secret that our local real estate markets have recently experienced dramatic increases, rebounding from the Great Recession. One of the most frequently asked questions that Realtors get is, "Are we headed towards another bubble?" I do not believe we are and many of my peers agree. George Percel, of Marco Island's John R. Wood's real estate office explains it clearly with his reason.
"First, when 60%-70% of the properties are bought with cash, the buyers are not going to abandon their investment. Today's investor is looking to hold their investment for the medium – to long term and are not attempting to flip the properties as prices rise. Flips were the modus operandi of the day in late 2003-2005. Today's real estate investor is not looking for the get rich quick opportunity. Investors from the stock, bond, and hedge fund markets are concerned and beginning to invest in the more stable real estate markets like Southwest Florida. Over time, real estate continues to provide a substantially higher rate of return than many Wall Street investments."
Why do you need an experienced Realtor? - Borrowing criteria has become significantly more demanding. The October 3rd, Dodd-Frank\CFPB rules that govern lending and closings will make the real estate transaction even more onerous. As they become more complex, consumers are best served by employing an experienced and knowledgeable Realtor to help them traverse the intricacies of the sale/purchase of real property.
Buyers should focus on the tangible and intangible benefits of living here. Our paradise remains a very desirable and unique community that offers amenities for the active lifestyle that many desire. I anticipate that the coming winter season will be very busy and that property values will continue to rise.
Marco Island is One of a Kind - As modern Marco Island celebrates its 50th Birthday this year, the original developers, the Mackle Brothers (Deltona Corporation) have not been given sufficient credit for their vision and commitment. All of us who live, work and vacation here owe immense gratitude for the genius of their foresight.
A special thanks to George Percel, for his contribution to this article. For nearly 25 years George has been involved in the Marco Island and Naples real estate world. During this time George acquired an in-depth understanding of the real estate industry. At this stage of his career, after 20 years in real estate management positions, George decided to return to working in the most satisfying facet of the business: helping customers achieve their objectives. His experience has instilled in George the desire to provide Exceptional Customer Service.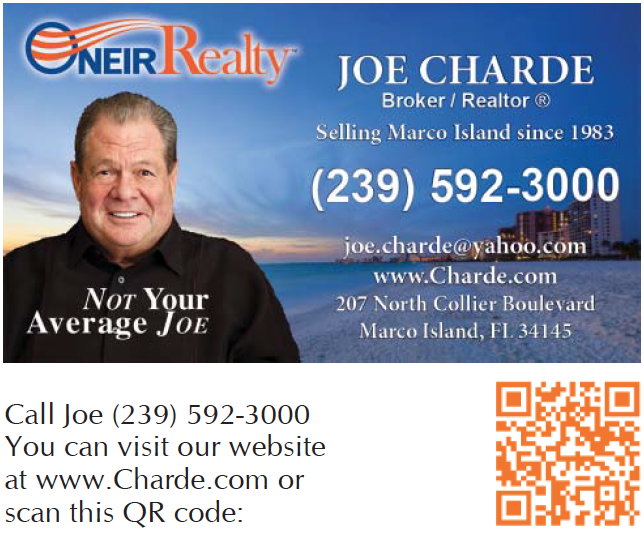 We are specialist in Marco Island real estate and its surrounding communities. Feel free to call or text me any time. (239) 592-3000